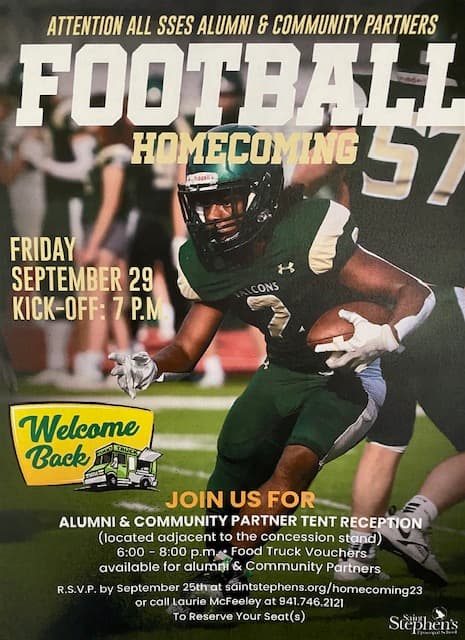 2023 Alumni Soccer Game
Register online for the 2023 Alumni Soccer Game!
---
ALUMNI EVENT RECAP
Holiday Gathering 2022
Brisk temperatures made for festive conditions at our annual December 23, 2022 Holiday Gathering at Motorworks. The wonderful turnout celebrated members of the classes of 2017 and 2012, commemorating their 5th and 10th reunions. Other alumni from a variety of years dating back to 1997 were on hand to kick off the holidays. Guests included 2017 classmates Jerry Alex Monosiet (and his wife, Bethany), Indre Zalepuga, Daria "Dasha" Fomina, Trevor Donnelly, Beatrice Brunschwiler, Savannah Sundstrom, Jonathan Boyd, Alex Virgilio, Michael Burch, Henry Wallace and Miranda Carrassi. Attendees from the class of '12 included Aiste Zalepuga, Evan Moscoso, Kyle Whelan, Anthony "Tony" Mehanny and Lauren Johnson. Tim Maachi '15 attended, as did 2018 classmates Matthew Willard and Victoria Arias. Jennifer Howard '02, Gavin Lee '97, Dr. Pullen and faculty member Elisa Bolotin rounded out the group making for a most memorable evening.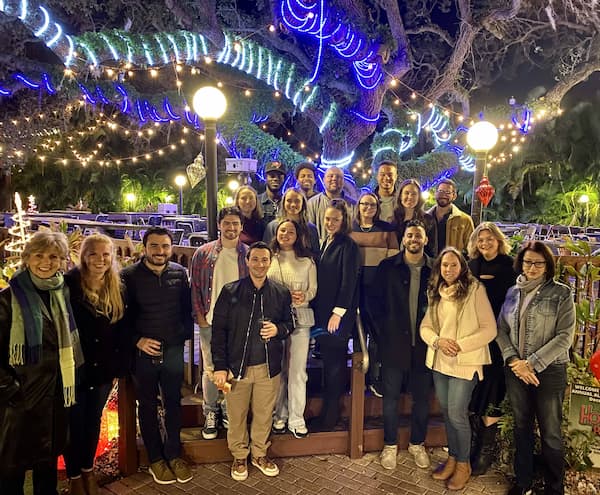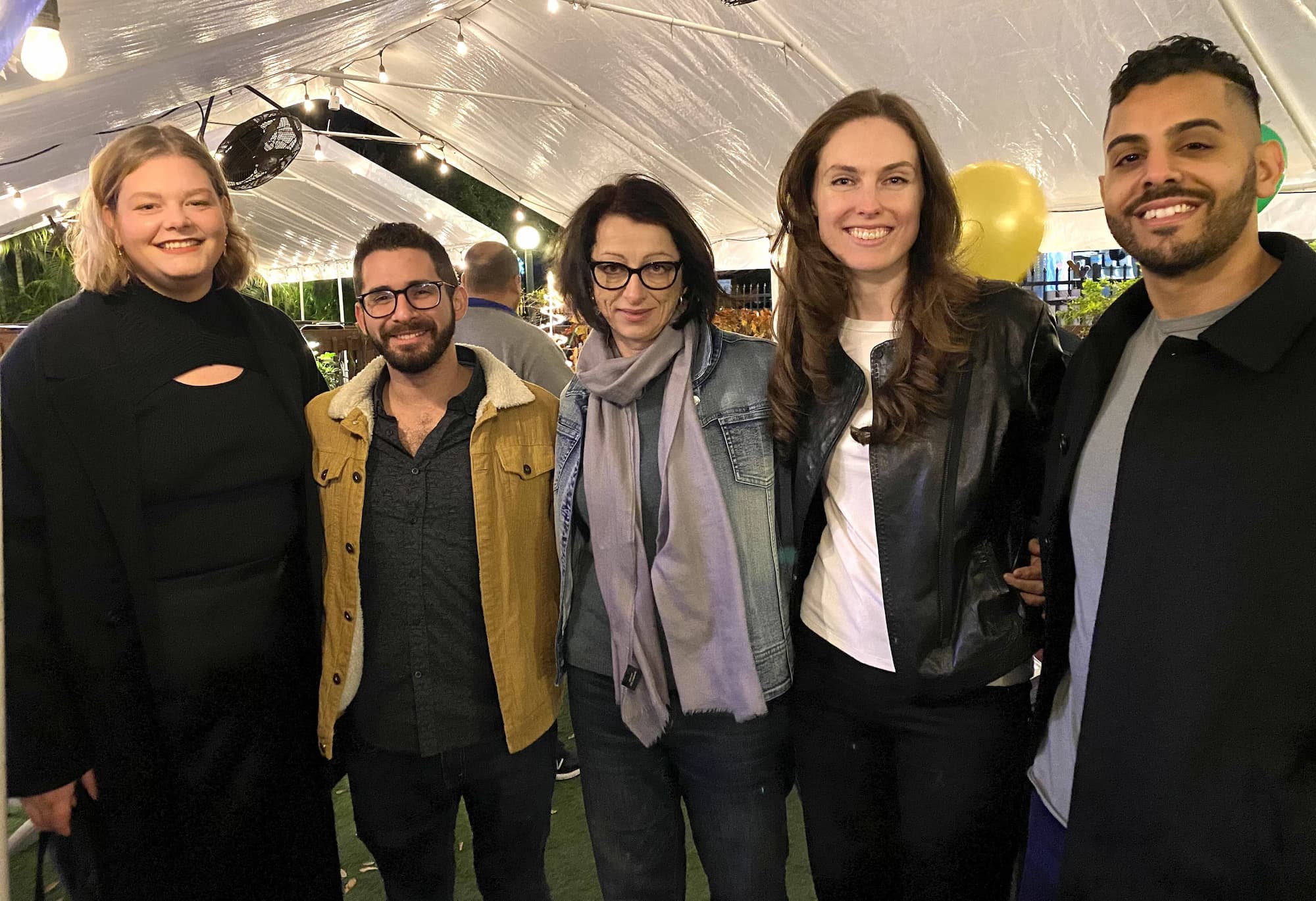 ---
Annual Alumni Soccer Gathering 2022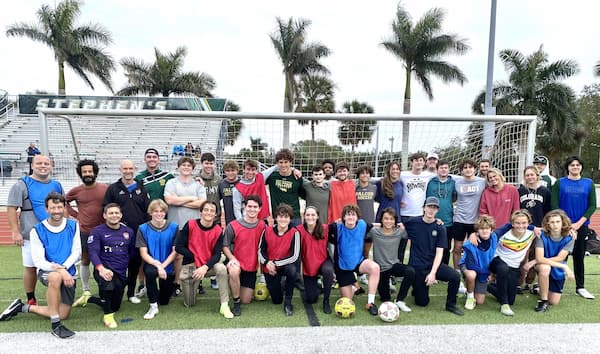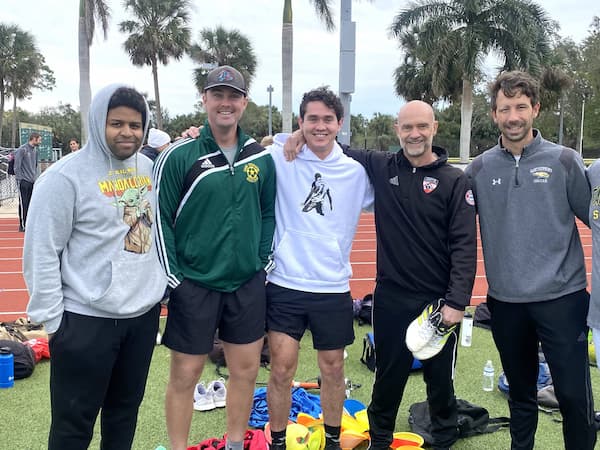 ---
Holiday Gathering 2021
A record turnout of SSES alumni with some faculty sprinkled in came to Motorworks for our Holiday Gathering on December 23 to kick off Christmas in grand Falcon fashion. The classes of 2011 & 2016 celebrated their 10th and 5th reunion years respectively and the spirited crowd included 2011 classmates Chris Scott, Erik Schulz, Jordan Sebastiano, Kelsey Moore, Richard Weiner & Nabila Tejpar. Celebrating 5-years out were Joe Class '16, David Contarino '16, Evan Fruehauf '16, Kyle Kooughan '16, Christel Gharby '16, Reagan Sullivan '16, Devon Sullivan '16, Samantha Burgess '16, J.T. Lund '16, and Sophie Bernet '16. Also back for the fun were Nick Rogers '00, Kaleen Nora '04, Luke Yanelli '09, Samira Hassan '09, Sisi Zhao '09, Chris Cover '09, Jeremy Jackman '14, Omar Sammour '14, Michael Gharby '15, Sam Tobio '16, Tyler Burnham '19, and his classmate Darron Robinson '19. Beloved teachers back to see and enjoy former students included Eileen Price (retired) and current faculty members Bernie Yanelli, Elisa Bolotin & Jamie Moore.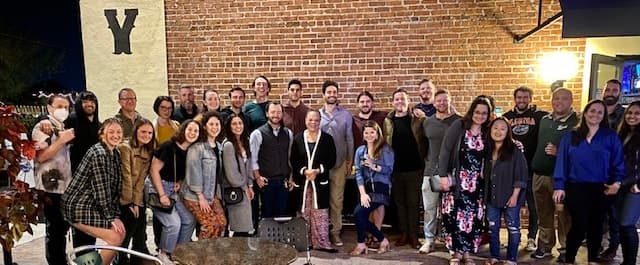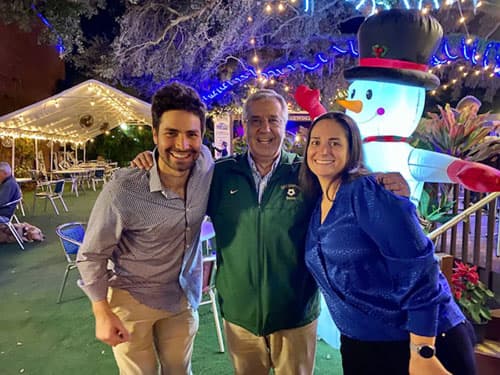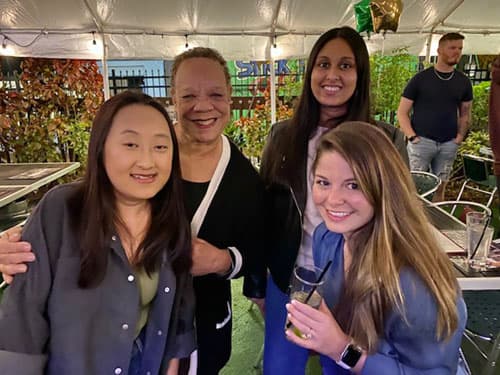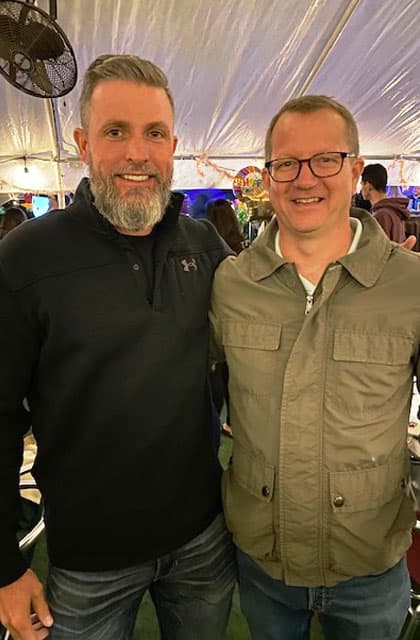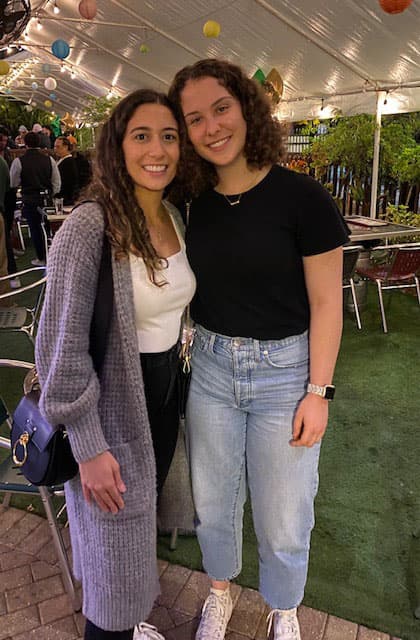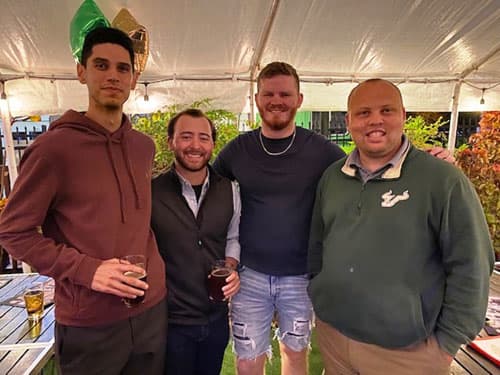 ---
Annual Alumni Soccer Gathering 2021
The 2021 annual Alumni Soccer Gathering held on December 26 was a glorious day. Many graduates and alumni families returned with two games played simultaneously ensuring an abundance of field time for all. Among Falcon alumni and coaches back to play or cheer were Dave Barnes '87, Erik Grindal '87, varsity coach/faculty member Blake Hoonhout, R.G. Sherill '20, Carlos Montero '12, Nick Schulman '05, Spencer Schulman '20, Ben Tobio '19, Ben Whorf '18, Jacob Whorf '20, Diarmuid Harkin '21, Tyler Katchen '21, Noah LaBelle '19, Ashleigh Rodhouse '19, Truman Carlsen '19, Mara Gonzalez '19, Alex Rodriguez '19, Sean Rodriguez '21, Hayes Chatham '18, Trevor Mulqueen '18, Jonathan Boyd '17, Matthew Jones '14, Jeremy Jackman '14, Donato Cerassi '09, Sam Lynch '13, Alex Virgilio '17, and faculty member/long-time assistant coach Bernie Yanelli.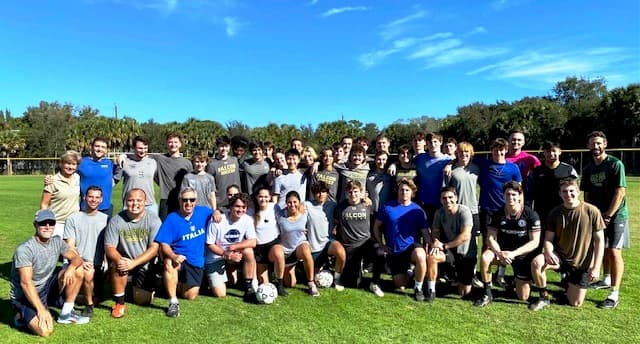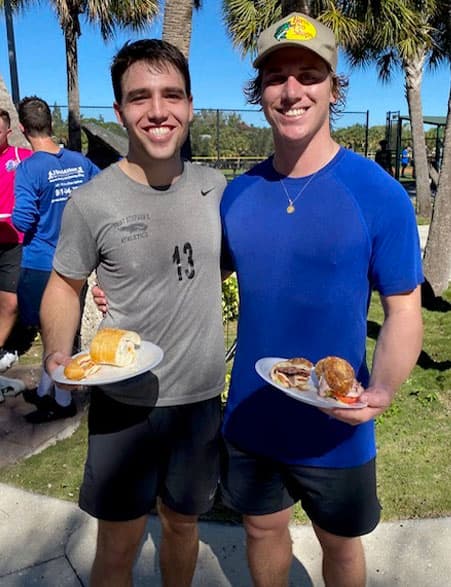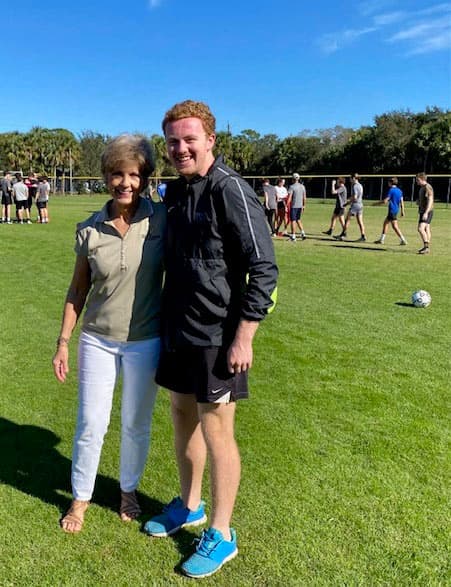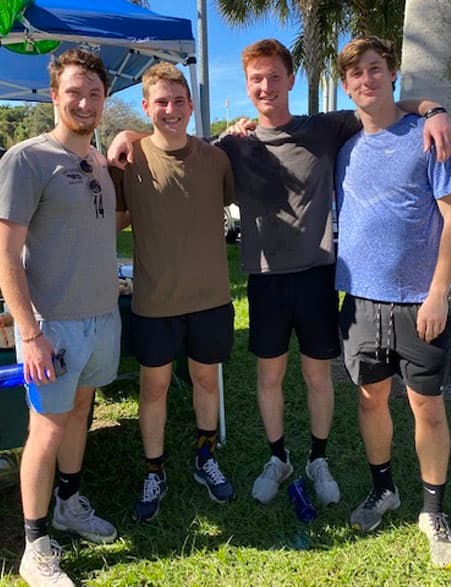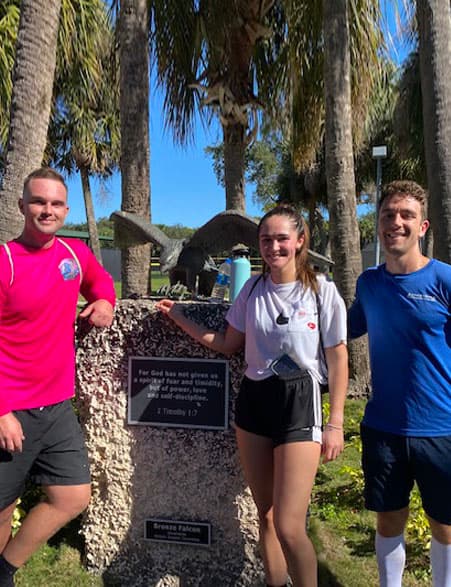 ---
Annual Alumni Soccer Gathering 2019
On December 26, 2109, the annual Alumni Soccer Gathering was alive and well with many graduates back to play or socialize. The Moore Athletic glistened in the sun while alumni players were transported back in time to their Falcon days. Dr. Pullen warmly welcomed both spectators and participants and another successful game left all feeling this fun tradition cannot be beat!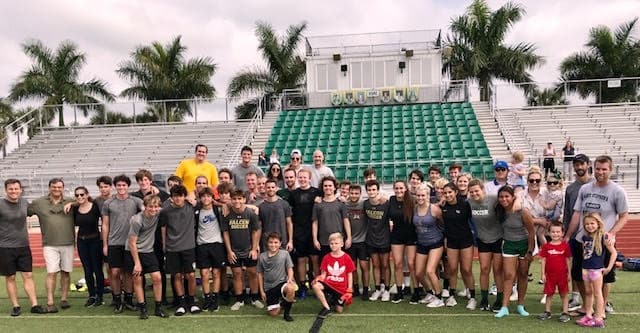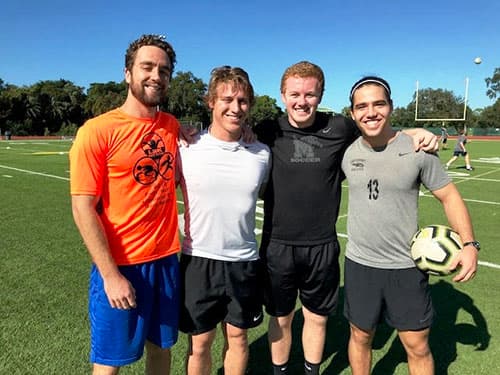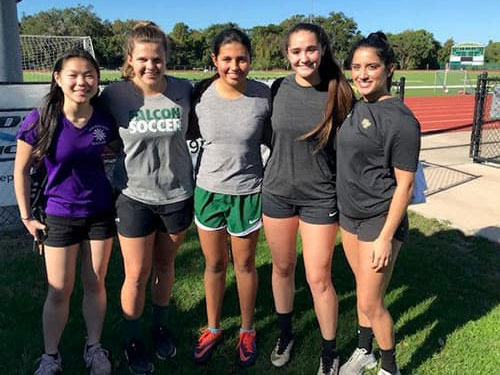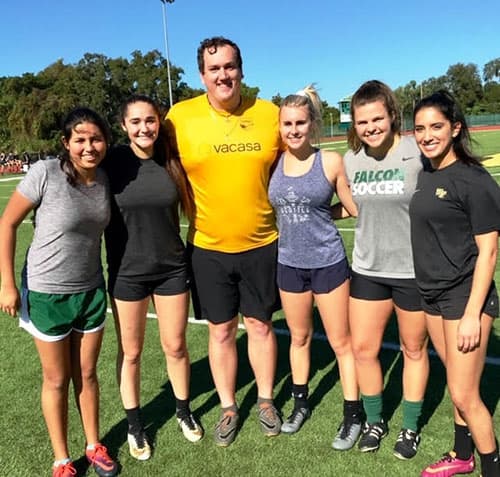 2008 10th REUNION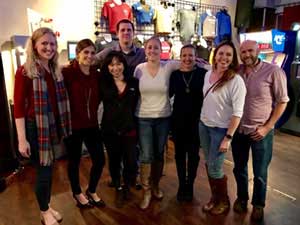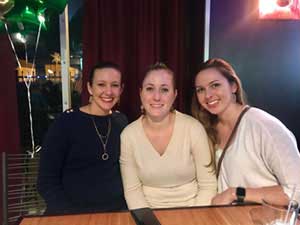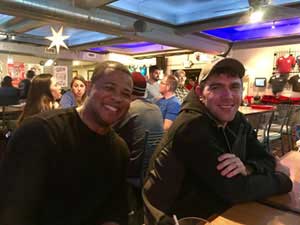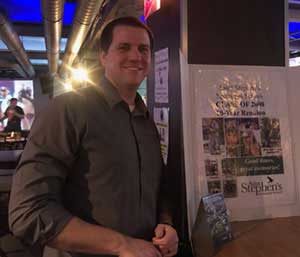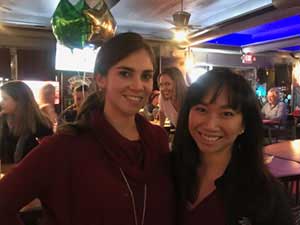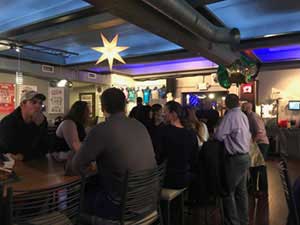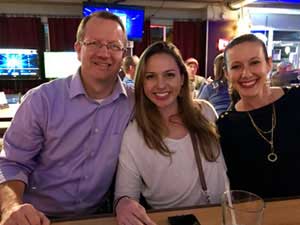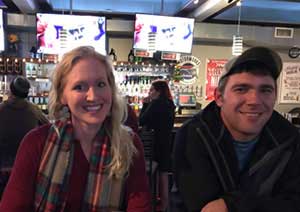 Class of '08 alumni and Falcon grads from surrounding years gathered to commemorate the class's 10th reunion at Motorworks on 12/23/18. Kyle Scott '08 spearheaded the well-attended event. Attendees included Nora Gentry, Molly Cook and husband/alumnus Kenton Cook '06, Jeannie Nora, Rebecca Loh, Jillian Cacchioti, Sarah Gravely, Melissa Ivin, Alex Brown, Aaron Jacobson, Juliana Hatcher, Jonathan Teahan, Lizzie Ball, Emily Cercone, Chris Scott '11, Kyle Bellingar '09 and faculty members Elisa Bolotin and Jamie Moore. Saint Stephen's spirit was high and the evening was a terrific way to close out 2018.  
Coach Marc Jones Tribute
The 2018 Alumni Soccer Gathering on 12/26 was the perfect venue to surprise Coach Marc Jones with a tribute celebrating his recent retirement after a quarter century of coaching Falcon soccer. The turnout at the annual event, a de facto "homecoming" for SSES alumni and families, was tremendous. Two games ran simultaneously providing players with plenty of time on the turf. A highlight of the day was faculty member and long-time coaching assistant Bernie Yanelli's reading of quotes submitted by alumni who wanted to both wish Coach Jones well and express how much their time with him positively impacted their lives.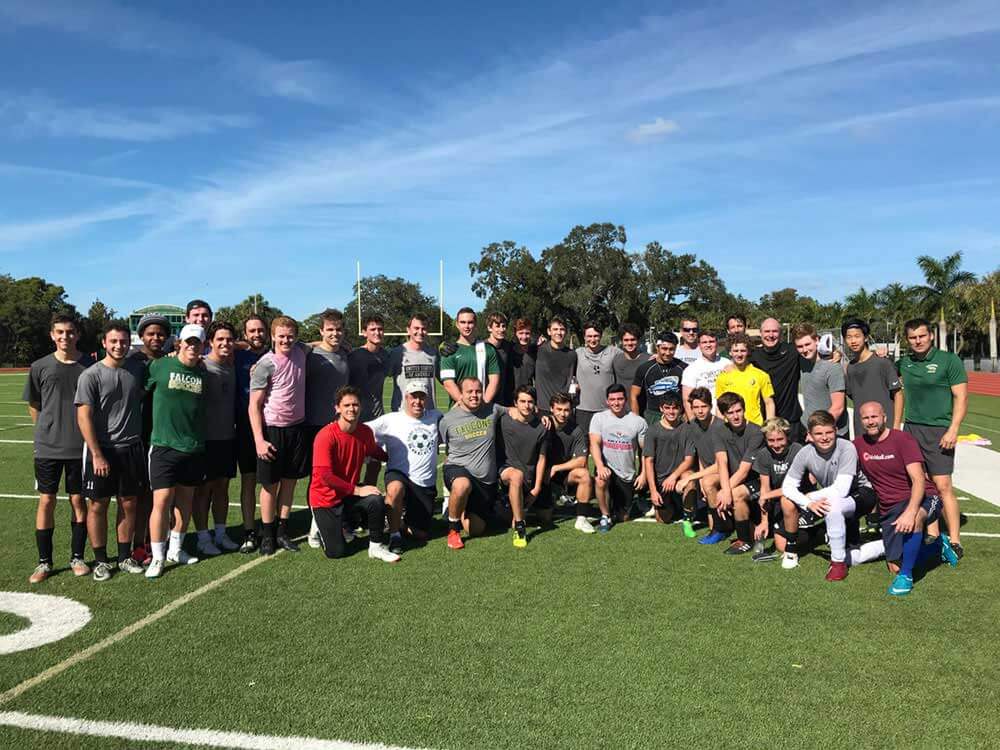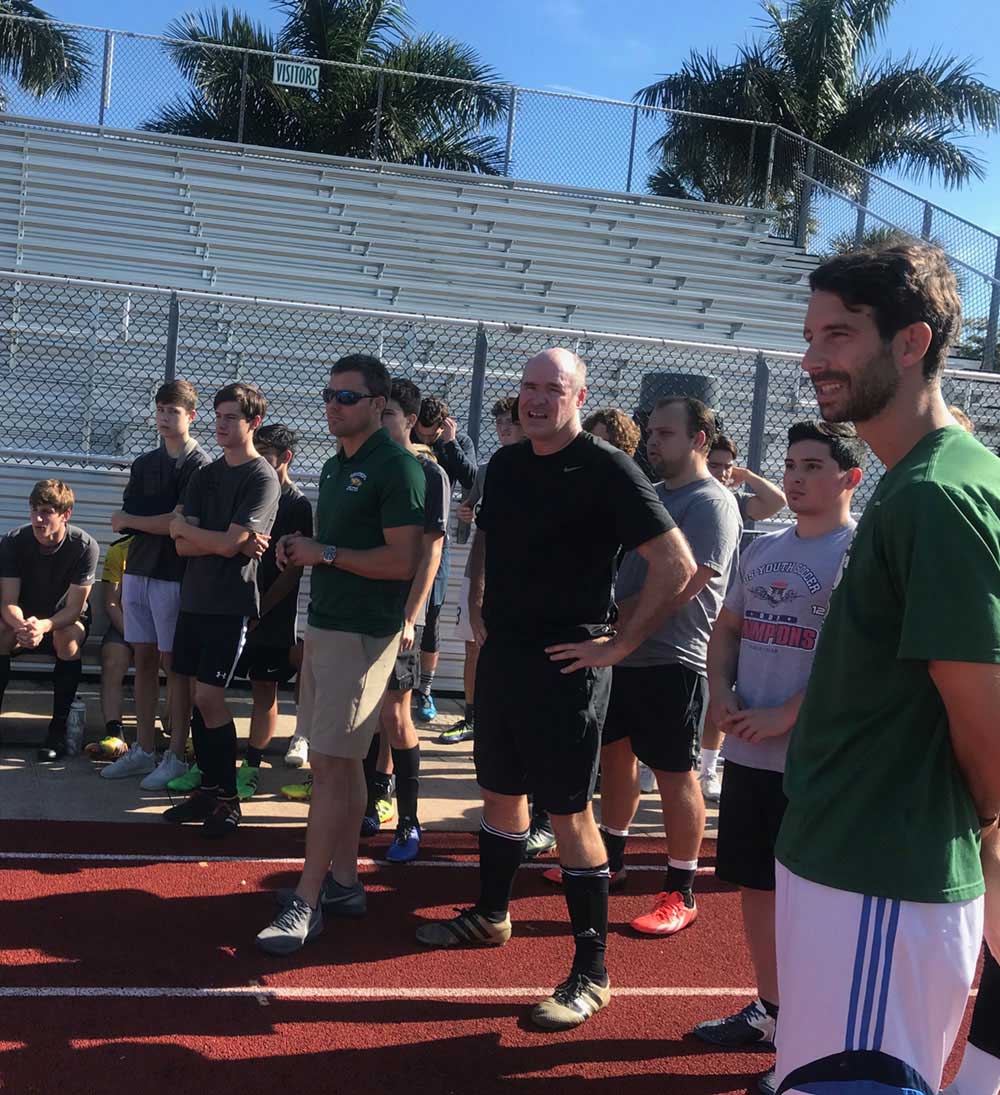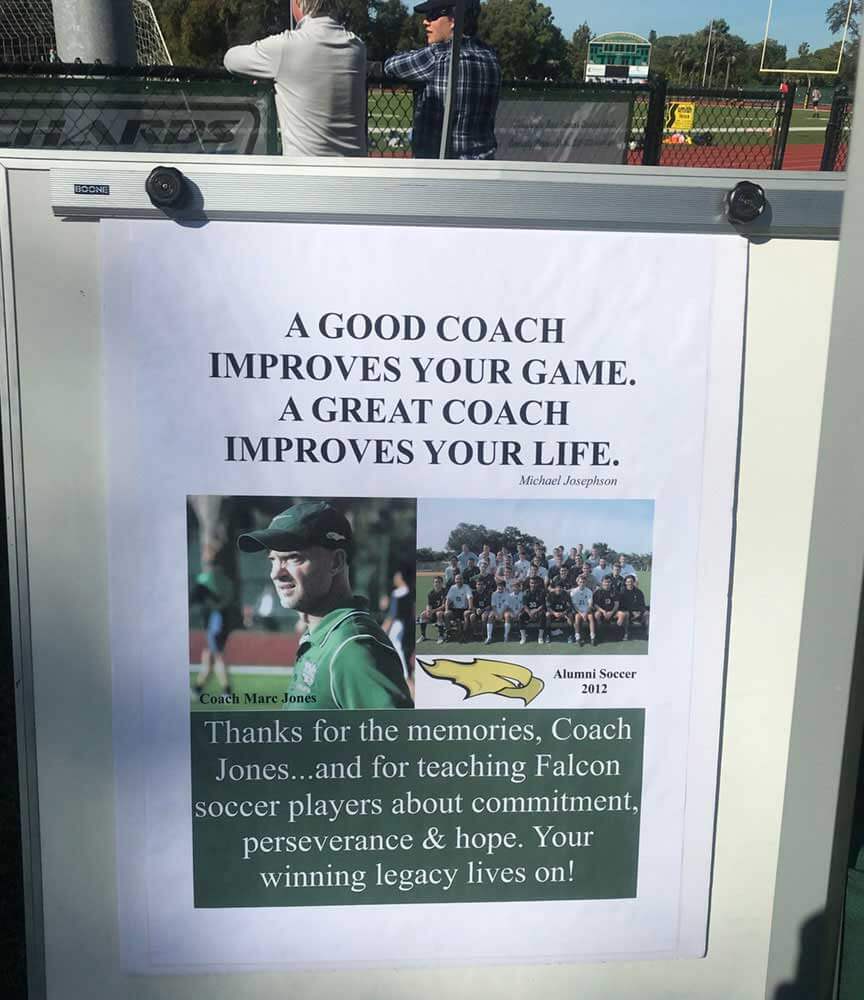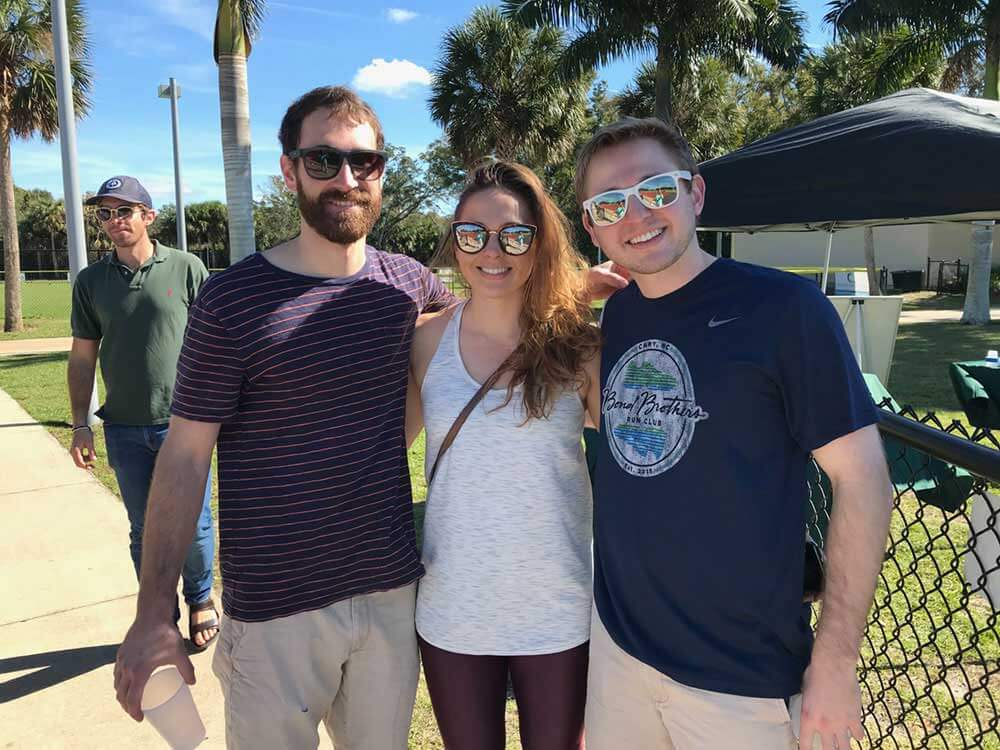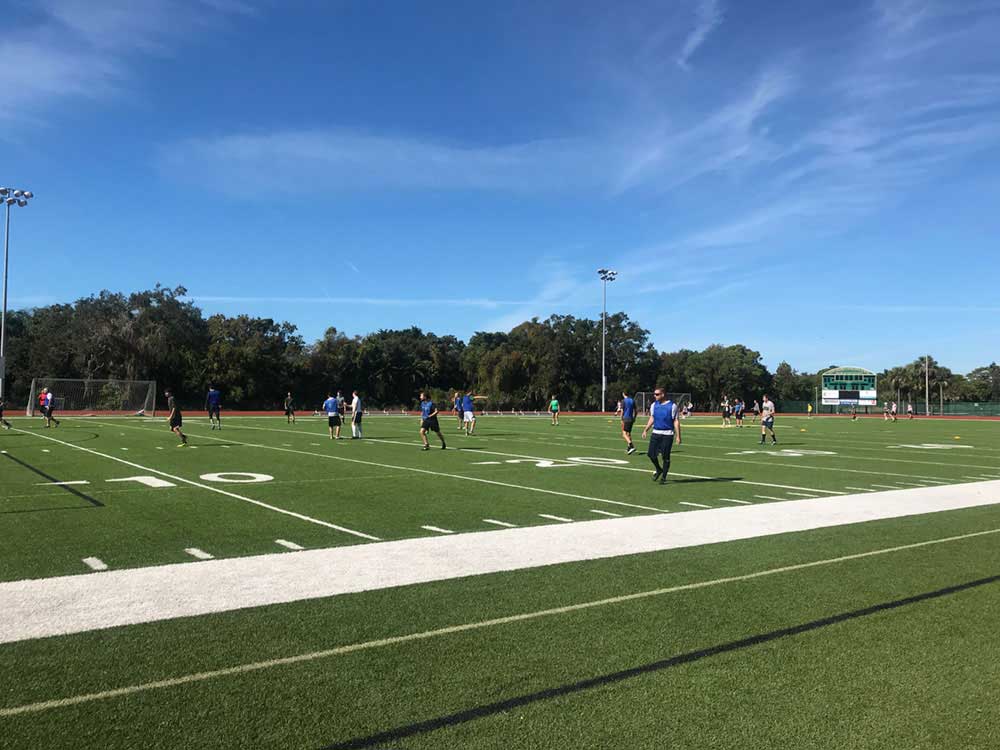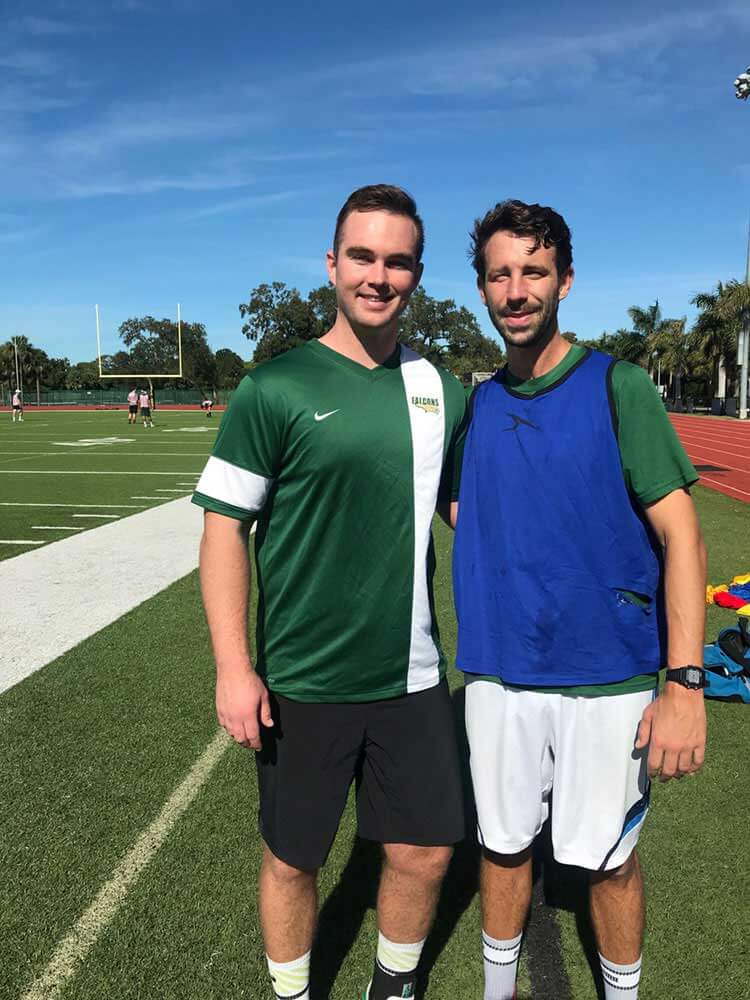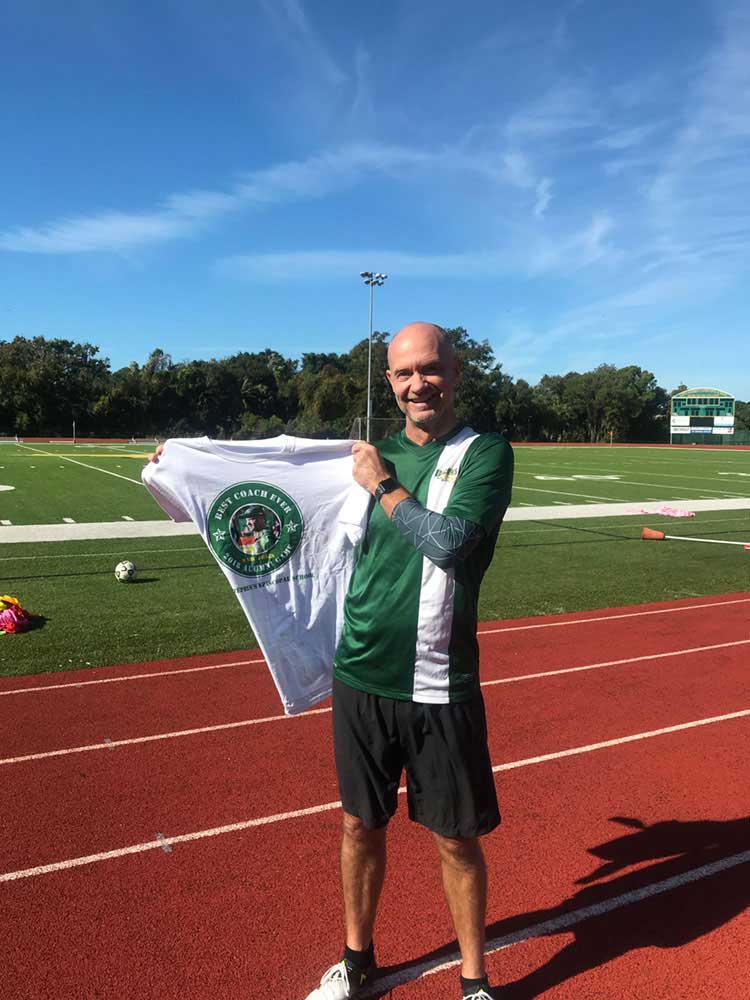 January Alumni Panel Inspiration
We invited eight alumni who were home for the holidays to sit on our annual January Alumni Panel . The graduates talked with Upper School students about many aspects of college life and their varied experiences at large and small colleges & universities made for a fascinating discussion. Their advice about preparation and expanding one's horizons during college was incredibly well-received. Panelists included Zachary Bessette '15 (Amherst College), Joseph Schneider '15 (UF), Michelle Yan '16 (Columbia University), Jacob Westberry '16 (Cal State, Fresno), Letherio Jones '17 (Sewanee, University of the South), Vanessa Yan '17 (Yale), Henry Howell '18 (Davidson) and Le'Nae Jones '18 (Furman University).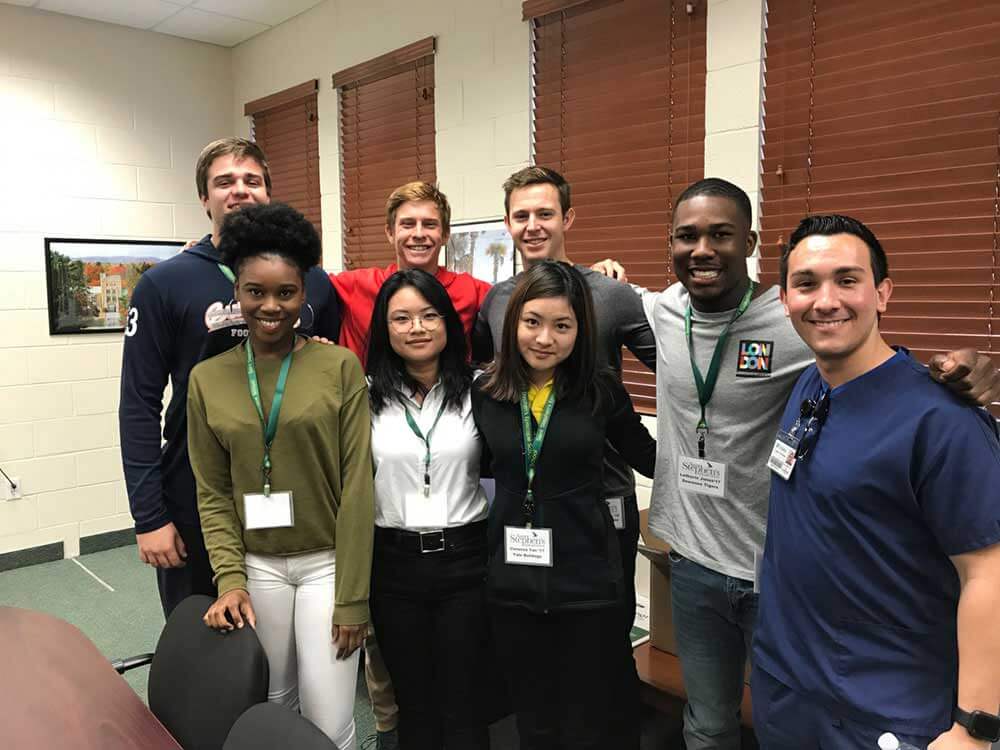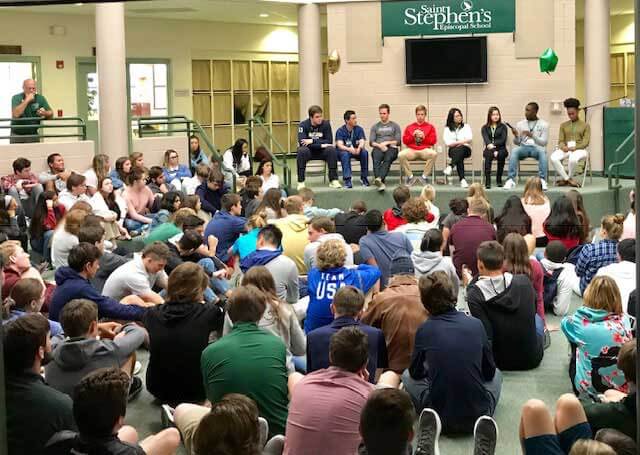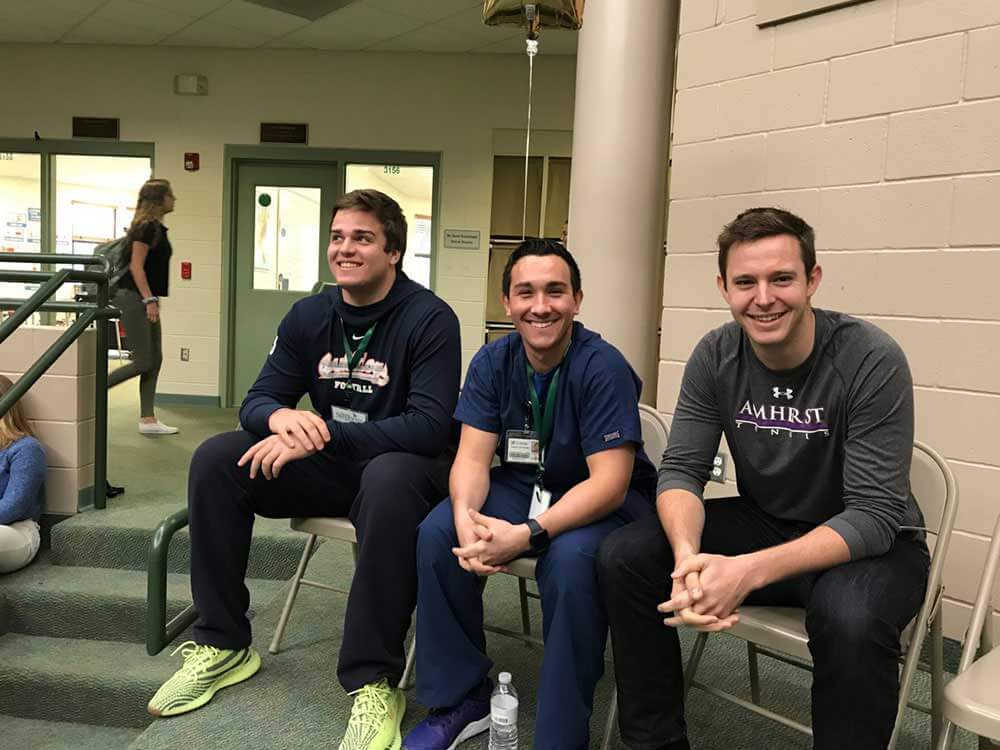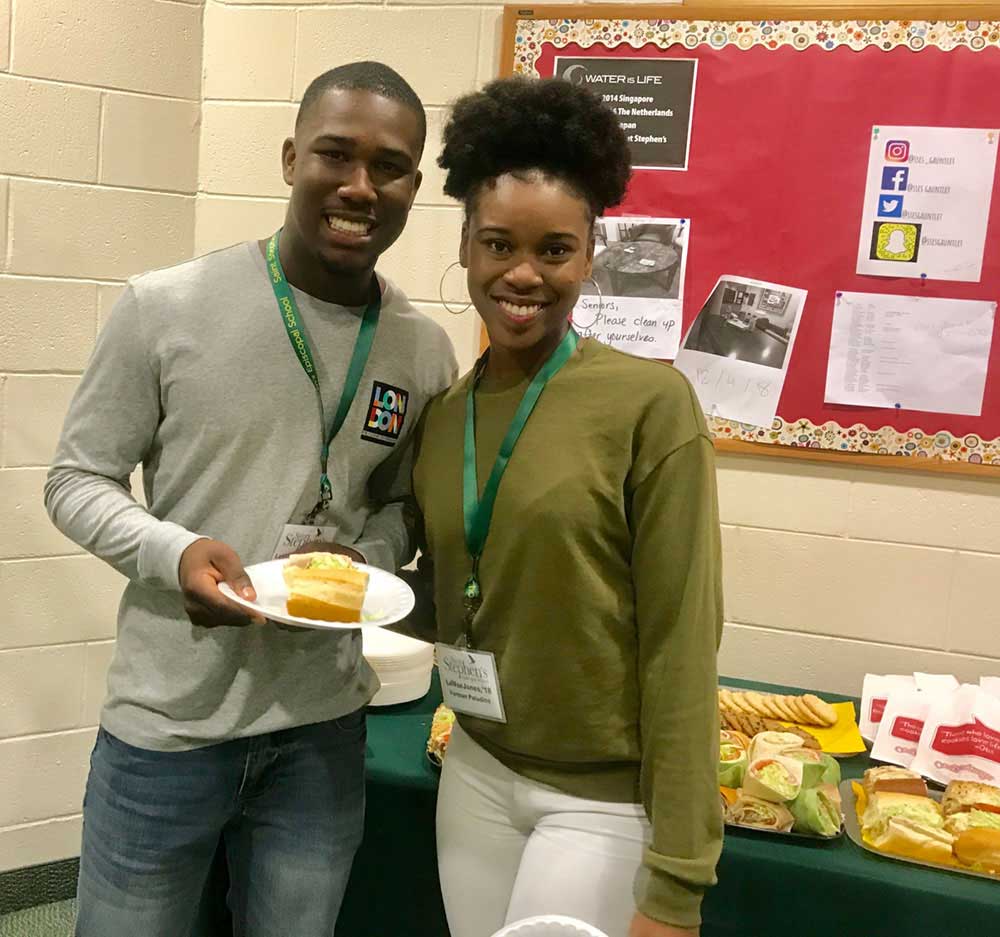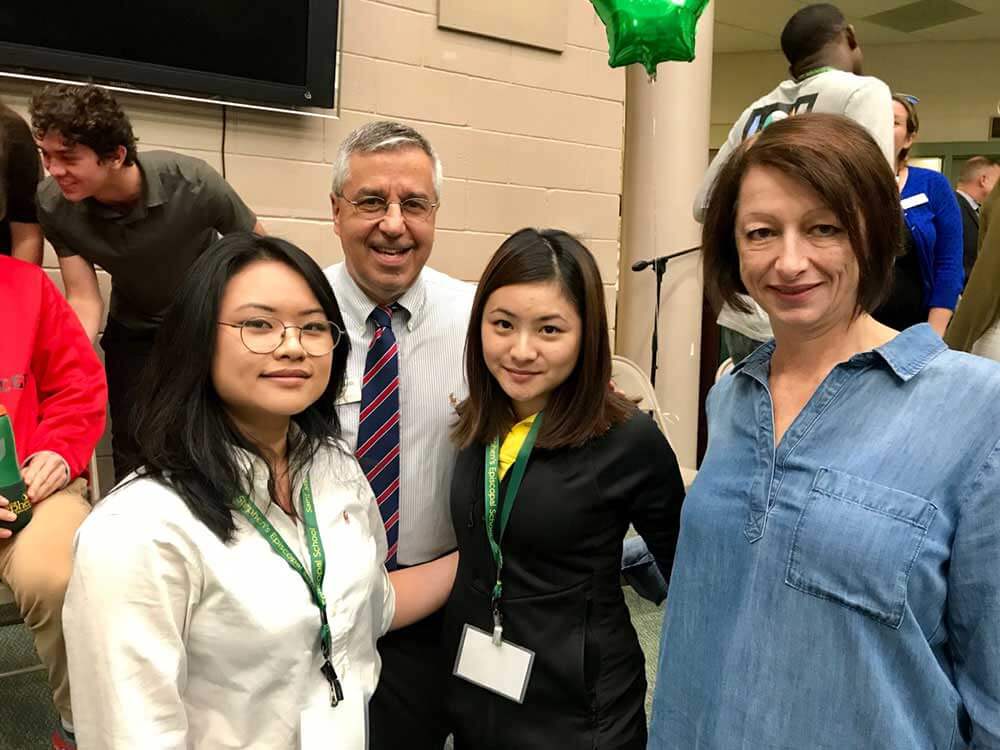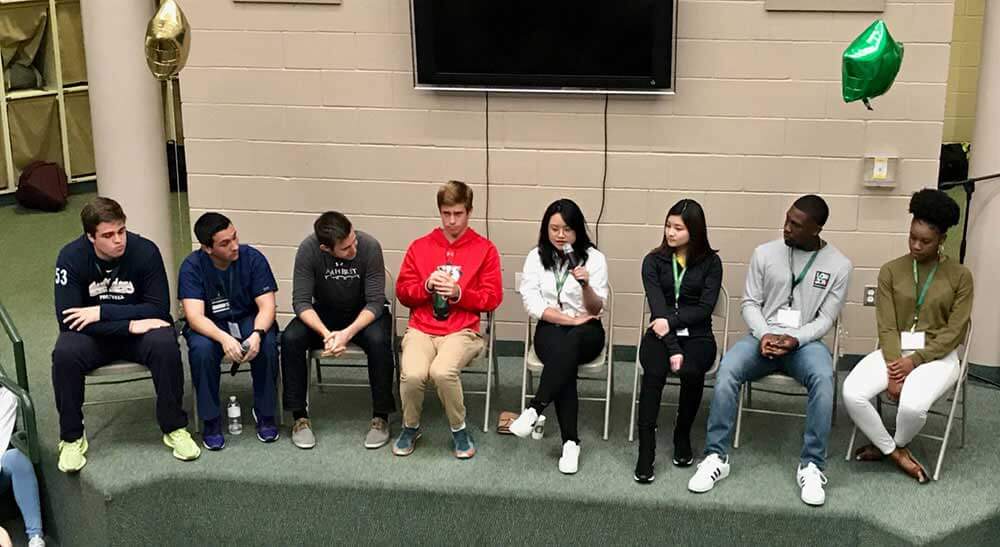 Contact Alumni Director Laurie McFeeley: lmcfeeley@saintstephens.org / 941-746-2121, ext. 1555