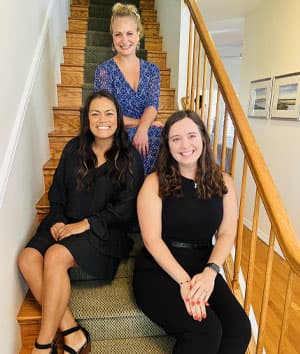 Trisha Hasbrouck, Director of College Counseling
With nearly 20 years of educational experience, both in the U.S. and abroad, Trisha prioritizes establishing personal relationships in order to guide students and families to their "best fit" post-secondary match. In addition to working at the university level in admissions and international programming, Trisha has also taught and led college programs in Texas, Morocco, China, and Missouri. She realizes that no two students are the same and neither are their college journeys. As a mother of two young children, Trisha understands how important it is to look at the holistic value of colleges to ensure their ability to bring out the very best in each student. Trisha earned a B.S. from the University of Texas and a M.S. in Educational Leadership from NW Missouri State.

Jarrett Tate, College Counselor
With a decade of experience working on the "other side of the desk" in college admissions at the University of Georgia, Georgia State and Kenyon College, Jarrett has amassed a wealth of knowledge surrounding the search and admission experience from small, private colleges to large, public research universities. He understands that, similar to the students they look to admit, no two colleges or universities are exactly alike. Jarrett takes great joy in being able to help bridge the gap from secondary to post-secondary life so that students find their ideal fit, launching them into the next stage of their life. A graduate of Rhodes College, Jarrett derives his passion for education from his mom, who spent 33 years in the classroom and taught him the importance of meeting each student where they are in order to best help them along the path of college counseling.

Vanessa Vogt, Administrative Assistant Vanessa has been the Saint Stephen's College Counseling Administrative Assistant since 2018. She received her associates in education from Camden County College, in addition to graduating from the N.J. Department of Corrections Academy. With more than 12 years of support staff experience, five of which have been in education, Vanessa also served as a State Corrections Officer for eight years. Since joining the SSES College Counseling team, Vanessa prioritizes students and families. With three daughters of her own, one of whom is a 2021 Saint Stephen's graduate, Vanessa understands that each student is unique, has different passions and academic ambitions.